Making Port Wine - Can You Tell Me How? And... What is Port Wine By The Way?!?
Making Port wine? Yes... I can tell you how... but... My first question to you is why do you want to make port wine when you don't even know what it is?!? Sigh... kids!
To start with... A port wine is a fortified wine and is considered one of the world's greatest wines ever made. Traditionally it is served at the end of a meal with dessert. It goes nicely with chocolate... and anything that goes well with chocolate has to be good right? Perhaps this is why you want to make port wine?? It is definitely is the reason I want to drink port wine... any excuse to eat chocolate...
What makes port wine so different from a red wine is its high alcohol content. Port is sweet with about 20% alcohol. A red table wine usually has about 13%. Port does tend to have a very smooth taste even with the high alcohol content.
If you are thinking that Port wine is too sweet for you... just remember that it is you...the winemaker who determines just how sweet a Port Wine is... according to when you interrupt the fermentation process.
Oh... you want to know about the basics of making Port wine? Okay... no problem... click here to get an overview of this process.
Aren't there different types of Port Wine? You would be correct...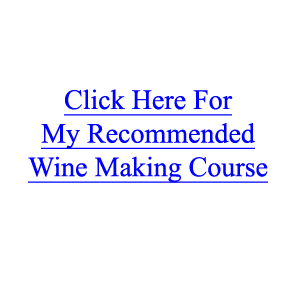 click here and I will give you the rundown on the different types of Port Wine.