Wow!! How many different types of wines are there?!?
How many different types of wines? Great question!! And the answer is... LOTS!!! Have you seen the wine aisle at the grocery store for gosh sakes?!? It goes on and on and on... and how do you choose?!?
And when you are trying to figure out which of the different types of wines you want to make... Things get even more confusing... However do you choose?!?
The good news is... you have lots of time to try them all!! Well... maybe not all... there are so many types of wine I am not sure if any one person actually has the time to try them ALL... But heck... we can give it one heck of a shot now can't we?!
Lets start with some basics...
When you think of wine you think either red or white... The determining factor in whether or not a wine is red or white is whether or not the grape skins are left in during the fermentation process. I used to think that red grapes made red wine and white grapes made white wine... but this was one of the first things I learned when I visited my first vineyard...
The Queen of red wines would be the Cabarnet Sauvignon. This wine features dark black fruit like plum or cassis or berry flavors with layers of spice and herbs with hints of leather. This wine goes well with heavy foods like steaks and roasts.
Its counterpart in the white wine world would be the Chardonnay. The Chardonnay will have hints of baked apple, a little caramel/vanilla character and a higher acidity so it can stand up to foods.
Wines tend to be named after the grape that is used to make them.... or the place they are made.... This is one of the reasons that there are so many different types of wines... soooo many grapes!! Burgundy wine is made in burgundy. And... the Merlot grape is used to make Merlot wine.
Red wines tend to be rather dry and go well with pasta dishes, red meats, heavier foods. White wines tend to go best with chicken, turkey, seafood. White wines will range from faily dry to very sweet.
For dessert you might like to try a dessert wine such as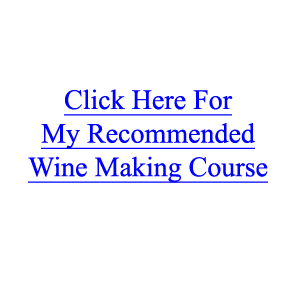 Port Wine , sweet sherry or Tokaji.
Different Types Of Wines - Red Wines
Merlot - Typically, the taste of this wine will be a dark fruity berry, cherry, and cassis with maybe some plum fruit as well as chocolate, herbs, and notes of leather. Normally this wine would be drank alone... but can be paired with with cheese, pastas, roast chicken, grilled/roasted meats, and salads. No need to age a Merlot... they are usually ready to drink.

Burgundy - This would be the most difficult wine to make... it has the taste of mineral, earth, leather, cherry, and other red fruits. Not a wine for the faint of heart!

Pinot Noir - This is a smooth and silky wine that will have either a smoky, spicy, tea, tart fruit flavor or it will have a fruity earthy floral flavor depending on the style in which it was made. This is a great all around wine that goes with both lighter food such as seafood and equally as well with heavier meats and dishes.

Shiraz - This is also known as Syrah - this is an Austrailian wine. There are many different varieties of this type of wine depending on the region that it was made in. Some are big fruit wines with herbs and a peppery flavor and some are big fruit wines with chocolate, smoke and spice.

Zinfandel - tastes associated with this wine would be blackberry, boysenberry, raspberry, and dark cherry. This is another wine that can have a high alcohol content with ranges from 13% to 18+%. You will want to pair this wine with heavier food such as Hamburgers... barbecue anything... steaks.

Madeira - This is a fortified wine which means the fermentation process was stopped by adding alcohol to it. There are some of these wines out there over 100 years old! This wine ranges from a dry wine to a sweet wine depenidng on the grapes used to make it.
Different Types Of Wines - White Wines
Sauvignon Blanc - This is a very aromatic wine and will give your senses the smell of lemon, grassy, grapefruit, and gooseberry aromas. This wine would be for someone who likes a fruity wine.

Pinot Gris or Pinot Grigio - (cousin to Pinot Noir) - a bit of a heavier body wine than Sauvignon Blanc with hints of pears

Riesling - This wine will have an earthy smell to it mixed with floral and can range from very dry to very sweet. I prefer something in the middle myself.

Chianti - This wine will host flavors of cherry, plum, and raspberry fruit combined with smoke, leather, minerals, This is a traditional Italian food wine that goes great with not only spaghetti, lasagne, pizza but also with chicken, beef, vegetables and cheese.

Viognier - This wine smells of banana and peach and floral aromas. Alcohol levels in this wine tend to be 14.5 or higher so be careful when you drink this one. This is another fruity wine but has a bit of a heavier fruitiness to it so it can stand up to heavier foods.
Different Types Of Wines - Specialty Wines
Sparkling Wines - Or better known as Champagne...

Muscat - This is usually a dessert wine that is medium sweet

Ice Wine - this is a dessert wine that can only be made when it is very cold out. Ice wine is made with grapes that have stayed on the vine longer than normal... into the time when it begins to snow. The grapes are harvested when the temperatures outside drop to 18 degrees. This wine is very sweet so it would go well with maybe some cheese. You don't want something too sweet to eat with this wine. This wine will have fresh, clean flavors of citrus, the tropical fruit lychee, minerals, and floral.

Port - This is a fortified wine. This is usually a dessert wine that goes great with cheese, dark chocolates and nuts

Rose' or Blush Wine - A Rose' wine is a low alchohol type of wine. Flavors will range from the tart, acidic wines with little or no oak, to big fruity wines. Typically these wines are served very chilled and really go with a lot of different foods. This is because of their low alcohol content.

Sherry - This is another fortified wine. It will range from light and bone-dry to thick, sweet, and creamy. It can be served chilled or sipped at room temperature. Their flavors range from dry to sweet and almost ultra-sweet.

This is by no means an all inclusive list of the different types of wines!! When you consider how many fruits there are out there that you can make into just as many different types of wines... how many spices... how many edible things... it is just mind boggling!!

I tried to give you an idea of what each of the differnt types of wines is that you might see on the vast wine shelf at the grocery store or wine store or liquor store...

Drink up! And CHEERS to trying to discover just how many different types of wines there are out there!!

Different Types Of Wines

Wine Tasting - Wine tasting different types of wines can be done for the art of it or just for fun. Join me on a home wine tasting adventure. Taste some of these wonderful wines we learned about and see if you can detect the different components.

Home Made Wine Recipes Home made wine recipes galore! Looking for a specific homemade wine recipe? Thinking about trying to make one of the wonderful wines listed on this page? Give it a shot!! Feel free to share one of your favorite recipes too!

Canadian Ice Wine - What is it? Can I make ice wine? Is Canada the only place that makes it? Stop on over to find out...