What is Canadian Ice Wine? Can I make some?
Canadian ice Wine is an ultra sweet dessert wine. In Germany it is called Eiswein which means... "ice wine".
Ice wine is made by picking grapes that are frozen on the vine. The harvest is done entirely by hand and the picking starts when temperatures drop below 17 degrees and the grapes have naturally frozen on the vines.
Usually the grapes are picked at night while it is the coldest. Perhaps this is the reason I have never attempted to make this type of wine... brrrrrrr......
The frozen grapes are pressed before they thaw. The natural water portion of the juice remains inside the grape skins in the form of ice crystals and a tiny amount of the concentrated juice is expressed.
The resulting juice is concentrated and rich in flavor and high in sugar and acid. The juice is then fermented very slowly for several months, stopping naturally.
Normally a vine of grapes will produce enough to make one bottle of wine. But... the same amount of frozen grapes will produce only one glass of ice wine.
Most ice wines are produced in British Columbia, Germany, Canada and Austria... places where it is extremely cold. Although Oregon, Idaho and Washington have winery's that make this type of wine.
Some wineries will harvest their grapes late into the season and then artificially freeze their grapes. These are not true ice wines and are not allowed to label themselves as such.
The finished ice wine is intensely sweet. The balance is achieved by the acidity which gives it a clean and dry finish. The ice wine smells of lychee nuts and has tastes that are a mixture of tropical fruits, peach nectar and mango.
Personally I have never made ice wine or have I ever tried to make ice wine. Actually... I don't even know anyone who has made ice wine. Do you?
I just do not think that I have the ambition to get outside when it is THAT cold out... Although Canadian Ice Wine or any other type of ice wine tends to be pretty expensive I think I would rather buy it... or better yet... receive it as a gift!! Hint... Hint...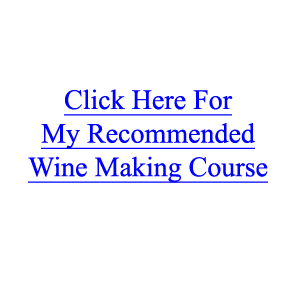 Return to Top of Canadian Ice Wine
Return to Different Types of Wine