Home Made Wine Recipes!!
Home made wine recipes galore!! That is what this page is about. You will find in this area of my website lots of home made wine recipes.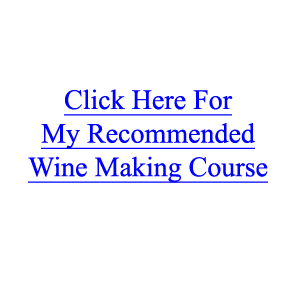 The thing I want to get across to you though is that all homemade wine recipes have similar components. Kind of like a cookie recipe... you have your basics like flour and eggs and milk but you can jazz up your cookies by adding chocolate chips or oatmeal or chocolate... I love chocolate!

Wine recipes are the same... you pretty much have the basic ingredients and/or steps and then... you jazz it up depending on the fruit or vegetable or flower you want to use.

Vegetable wines? Flower wines?? Are you kidding me? Nope... I kid you not..

I will go over this information here and then you can check out the individual recipes and feel free to tweak them as you see fit. I would love to hear all about your favorite recipes... drop me a line and I will share them with my readers!

Okay...
What am I going to make my wine out of?!?
What type of home made wine do I want to make??? What do I have an abundance of...?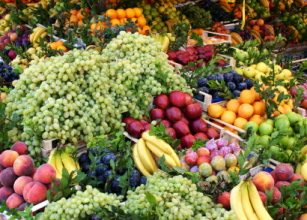 After you have decided on the type of wine you want to make... maybe your strawberry patch is overflowing...
Or maybe you walk out into your back yard and realize you have a silly amount of plums growing at the edge of your yard like I did... I didn't even know I HAD plum trees... It was a wonderful surprise!!
They didn't grow back last year though... maybe they are on an every other year cycle?? Anyone know anything about plum trees?
Anyway... you have an abundance of... something... and that will be your main ingredient for your home made wine recipe.
Now what do I put in?
Your second main ingredient is going to be a sugar...

this can be regular sugar... honey...

brown sugar... I have heard of people using stevia... experiment with different sweeteners with different main ingredients and see what you like...

But I don't like sweet wine!

That's okay... this sugar isn't the sugar that sweetens your wine... if you want to sweeten your wine you will do this before you bottle it.

You need the sugar to start the fermentation process. Now some fruits are obviously going to already have their own sugars... like grapes. But if you are using another base for your wine such as rose petals... or dandelions... coffee... then you will need to help them out a bit...
Okay... great... now what?
Your third main ingredient for your home made wine recipe is going to be water. Again...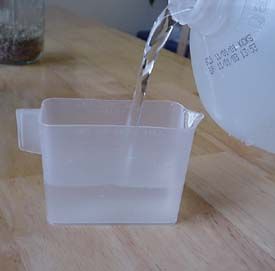 the main ingredient that you choose for your wine recipe may already have enough water... but if it doesn't... or if it is a particularly acidic item... like lemons... then you will want to add enough water to dilute the acid levels...

Okay... but I have gross tasting well water... will that be okay?

Well... what I have to say about that... is that if you don't like the taste of your water then you probably won't like the taste of your wine made with your water...
Great!! I have water... now what?
Of course acid is also an important ingredient for your home made wine recipe...

so if you do not have enough acid or if you have diluted your mixture too much then you will want to add some acid back in.

What?? I dilulted my wine so I don't have too much acid and now I have to add some back in?

Yes...

If you do not have enough acid your wine will taste flat... too much acid and it will taste bitter... so you will want to make sure you have boned up on your tight rope walking skills...

For you chemistry majors this part will be fun... for the rest of us... keep good notes so if things don't turn out you know what you did... and most importantly if your wine turned out fantastically you will be able to do it again!
Fine... take the acid out... put it back in... now what?
The next ingredient for your home made wine recipe is going to be nutrients.



These will help the yeast to grow and be healthy. And healthy yeast is good yeast... There are lots of different ones on the market.
I would talk to your local wine shop person.
Okay... wine yeast is on the list... now what?
And last but certainly not least... you will add yeast. You have just created a happy and healthy environment for your yeast go grow in... great job!



This is not the normal yeast you use to bake bread... but the same company that makes your bread yeast also makes wine yeast. So make sure you are using "wine yeast". You won't find this at your regular store... you will have to get it at a local wine making shop or on the internet.
There are several companies that make wine yeast and there are several different types of wine yeast and each one will give your wine a different taste. Give each a try to see which one you like.
It is the yeast that turns the sugar in your wine into alcohol... so it is a very important ingredient.
That's it? That is all of the ingredients in wine?
These are pretty much the standard ingredients for a home made wine recipe. There are obviously going to be other ingredients that you can play around with to make your own "signature" home made wine... just like there are many ingredients that you can add to your basic cookie recipe. Experimentation can be extremely fun... and tasty!

Okay.... now that you have a better understanding of what goes into a basic home made wine recipe... lets take a look at some home made wine recipes I have collected over the years...
Wait... how do I know how much alcohol is in my wine?!?
Great question! The best way is to take the starting specific gravity (S.G.), and subtract it from the finishing specific gravity and divide this by 7.36, So, as an example if your starting S.G. is 1080 - (finishing S.G.) 990 = 90 divided by 7.36 =12.23% ABV (Alcohol By Volume).

The other option is to use a Vinometer. This is a simple device you can pour a small sample of wine into which will give an ABV reading. It's pretty easy to use.



Okay... so on to the recipes...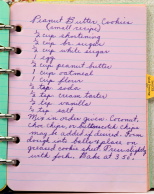 Have a recipe of your own that you would like to submit? I would LOVE to include your home made wine recipes on my site!!
Have A Great Home Made Wine Recipe?
Do you have a great home made wine recipe? Did your wine recipe win an award? Is your home made wine the talk of the neighborhood?? Then share it!
Fruit Wine Recipes!!
Apple Wine Recipes - Love a good Apple Wine? Got a bunch of apples you don't know what to do with? Try your hand at making your own Apple Wine.

Blackberry Wine Recipes - Wine made with blackberries is truly devine... in my opinion. Take a walk in the woods and pick some blackberries. Then come home and give making some blackberry wine a try.

Raspberry Wine Recipes - Raspberry wines are soooo delicious!! No recipe collection is complete with out having Raspberry Wine as part of their home made wine recipes collection! Try your hand at making the perfect batch!

Dandelion Wine - Yes... this is a real wine... and quite delicious believe it or not... take some time to pick what some consider weeds and give it a shot!

Jelly Wine - Looking for something new in home made wine recipes? How about giving this type of wine a shot? Make some wine out of your favorit jelly or jam.

Mead - How about some honey wine? Give this traditional wine a try... even if some say it isn't wine...

Plum Wine Recipe - Looking for something to do with those plum trees that are bulging with fruit? Try your had at a very fruity plum wine recipe!

Welch's Wine - Well... it isn't really "Welch's" wine... but you can make it from frozen Welch's juice... or other frozen juices as well... If you have never given wine making a try this is a great way to get your feet wet... no grape stomping... I promise!

Cherry Wine - Looking for a LUSCIOUS cherry wine recipe? Look no further. Give this one a try and let me know what you think.

Strawberry Wine - Love strawberry wine? Me too!!! Give these recipes a shot. Strawberries are very forgiving so if you are just starting out on making wine with fruit this is a great place to start!

Return to Top of Home Made Wine Recipes