Dandelion Wine Recipes
Dandelion Wine:
7 cups - Dandelion petals
½ pint - White Grape Juice concentrate (or 1 pound raisins)
1 gallon – Hot Water
2 pounds – Sugar
3 tsp – Acid Blend
¼ tsp – Tannin
½ Tsp – Energizer
1 – Crushed Campden Tablet
1 pkg – Wine Yeast
Starting Specific Gravity (S.G.) – 1.090 – 1.095
Wash and drain your dandelion petals. Make sure that there are no green parts. Only use the yellow petals. Place your cleaned petals into your mesh fermenting bag.
If you are using raisins then chop them up and add them to the bag). Tie the top of your bag and place it into your Primary Fermenter.
Add your sugar to your hot water to dissolve and add to your fermenter. Add all other ingredients except for the yeast.
Cover your Primary Fermenter and wait for 24 hours.
Add your yeast and stir. Re-cover your fermenter.
Stir your "must" or wine daily and squeeze your bag of flower petals. In a couple of days your S.G. will reach 1.040. You will then take your bag out and squeeze it one last time.
Siphon your wine into your glass carboy – secondary fermenter. Attach your airlock.
Wait about 3 weeks and your S.G. will have reached 1.000. Syphon your wine into a new glass carboy. Reattach your airlock. Syphon again in about 2 months.
Rack your wine 3 times.
If you need to sweeten your wine… now is the time to do that.
Now bottle your wine and let it age for about 6 months to a year.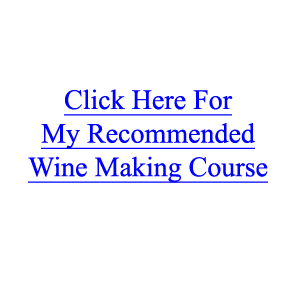 Tips for Making Dandilion Wine:
Pick the flowers mid- to late-morning and sit in the shade and pull the petals off the flowers. Do not use any of the green parts… only the petals. The green parts might make your wine bitter.

You can freeze the petals until you have enough to make your wine.

While your dandelion wine is fermenting it will be a milky yellow color. You will want to wait until it "clears" before you rack it. One minute it will be milky in color and then you will come back and it will be clear. It seems to only happen when you are not looking though... or that could just be me... but just be patient.

You should rack your wine 3 times before bottling. You can sweeten it if you want to before you bottle also.

As with all wines… let your taste guide you…

Have any dandelion wine tips, tricks, suggestions or recipes? I would love to hear them! Contact Me!


Return to top of Dandelion Wine

Back to Home Made Wine Recipes