Wine Related Gifts... What to get the wine lover in your life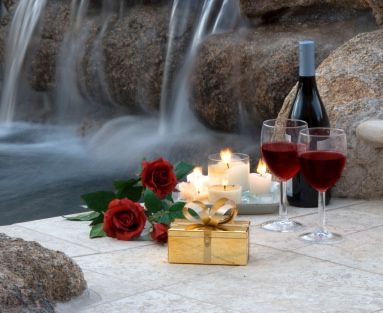 Looking for wine related gifts for the wine lover in your life? Lucky for you there are so many options... and this is also lucky for the wine lover!!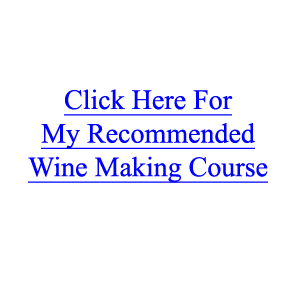 The great thing about gifts of wine is that they are perfect for every occassion.

You can put a few different chocolates together with a bottle of wine and have a great thank you gift...

Pick up some cheese samples and meat samples and put them together with a bottle of wine or two and you have a perfect bithday gift...

How about a wonderful bottle of wine wrapped up with some Bath Crystals... some Body Lotion... some luxuious Body Butter... sounds like a wonderful Mother's Day gift!

Looking for a housewarming gift? How about a personalized bottle of wine? Print out a perfect wine label and add it to one of your delicious home made wines... and woola... the perfect housewarming gift!

Have yourself a home made wine maker in the family? How about combining a wine kit with a couple of items off of the wine equipment list wine equipment list ? Speaking from experience... this is a great wine gift idea!

More wine related gifts ideas?

Well... My husband says that a basket of snacks and a bottle of wine make a great fathers day gift... I am pretty sure that anything with the word "snacks" in it makes a great gift for fathers day... or any other day for that matter...

How about a couple of bottles of wine, 2 wine glasses, gourmet chocolates, a corkscrew, gourmet cookies... sounds like a great wedding gift to me...
Here are some of my favorite places on the web to get some great wine related gifts!!
BottleTree.com, LLC How about a "Bottle Tree" - There is a welding shop in small-town Sunflower, MS. in the heart of the South, the Mississippi Delta and they make Bottle Trees for your lawn, garden or house. What is a bottle tree?!? Well... click on over and check them out... this is truly a unique wine related gift idea for wine lovers and it is hand made just for you.

Check out moderately priced gourmet gift baskets from Cheese and Wine Unlimited! Chocolate roses and Port - How romantic is that?!? You have to cruise over to this site to look at these chocolate roses... combined with a bottle of port this is seriously romantic guys! Click on the link that says "dessert wine basket" to see this. These guys also have a a variety of wine baskets and champagne baskets.

FlaskShop.com carries 110+ unique flask designs. - An Engraved, Laser Engraved or Custom Photo Flask would make a fantastic unique gift. These guys can put whatever you want on there. They also have premade NFL and Nascar logo flasks as well as other designs. They have leather wrapped flasks as well as metal ones. I think personally engraved gifts are great... it lets the receiver know that you put some time into their gift.

Wine Gift Baskets These guys have lots of gift baskets and have a wide range of baskets from a classic wine gift box, a bottle of Dom Pérignon and Truffles up to gourmet delux wine gift baskets. Give them a browse. They have great ratings from previous customers

All About Gifts & Baskets You might have seen these guys on The Food Network. They have a lot of really great wine gift baskets andgifts. I like that they use different "baskets". What I mean is that they have a picnic themed basket and they use an actual picnic basket to hold the wine and food. They have a Tuscan Trattoria Pasta and Wine Gift Set and the basket part is the pasta strainer.... very cute! These guys offer customization on orders of 20 or more of the same basket. For corporate gift baskets they have a lot of ways to incorporate your company logo in a custom gift.

How about a subscription to a "Wine of the Month" Club?? I think this is a FANTASTIC choice! What better way to find out what different types of wines taste like than to have a couple of bottles just show up at your door?!? Join the Wine of the Month Club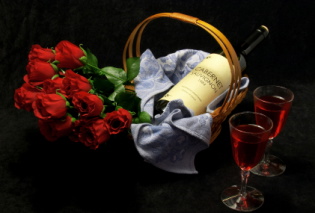 I am on the prowl for you... looking for the perfect wine related gifts... come back often to see what I have come up with and be sure to check out the links above. I have personally checked out each of these retailers and really like them. Happy hunting and I hope you find the perfect wine related gift for that wine lover in your life!!




Return to top of Wine Related Gifts

Wine Making Supplys - The right wine making supplys can make or break your batch of wine. Some wine making equipment is essential and some wine equipment is optional. Make sure you have the right equipment before you get started!
Wine Making Kits - Wine making kits can be an easy and great way to make wonderful tasting wine. Learn how to make wine using a wine making kit.