Home Wine Storage Ideas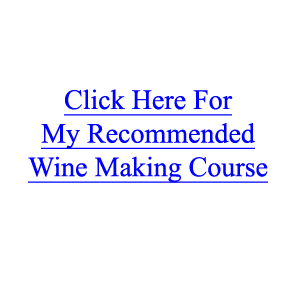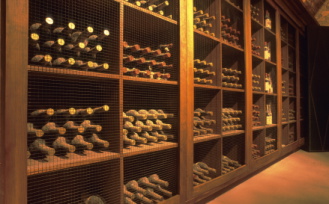 Okay, so I have now made this really great batch of home made wine... I need a good home wine storage system.
A great home wine storage system is important if you want to make sure that this great batch of home made wine is going to be great when it has matured. Wine storage racks are a great option but not the only one. You dont necessarily need to have a complicated wine storage system though.
You can use a wine storage rack under your bed or under the stairs or even just on the counter.
Your best bet for a good place to store your Wine is somewhere cool, dark, airy, and free from dampness.
What is the best temperature to store my wine at?
The experts say that it is really important to make sure that your temperature is a constant 55 - 65 degrees Farenheit. Some say that 60 degrees is the optimal temperature and makes the wine more complex.

What happens if your temperature constantly changes - especially a rapid change is that it causes the corks to expand and contract, which allows air to get inside the bottle. This will cause oxidization of your home made wine and make it undrinkable... thus making all of your efforts for not.

When thinking of where to set up your home wine storage system take a look around for the heating vents and stay away from them.
Is Humidity important when storing my wine?
You really do have to watch the humidity where you are storing your home made wine. The ideal humidity level for wine is between 62.5% and 72.5%.

If you do not have enough humidity in your wine cellar the corks can dry out, shrink and your wine can leak out and oxidize. If you have too much humidity - maybe over 75% then this can cause mold to grow on your corks and labels... yuck!!

At a high humidity your beautiful labels might fall off too and then you now have mystery wine. I have mystery cans of something or other in my cupboards... which can lead to odd meal combinations... so be careful.
I heard it needs to be dark where I store my wine... is that true?
Yes... you do want to limit your light wherever you have your home made wine stored because UV light can cause hydrogen sulphide compounds to develop inside your wine bottle and spoil all of your hard work. The ideal lighting conditions for a cellar is no sunlight and all UV free lighting.
My basement gets flooded - is it okay to store my wine there?
Cellars that tend to flood during the rainy season or any other time I guess, can wreak havoc on your home made wine. Even if it doesnt get your wine wet it does cause the carefully controlled atmosphere in your cellar to deteriorate. So if your basement tends to flood you may want to think about storing your home made wine somewhere else.
How big should my wine cellar be?
You really do not need a huge area to set up your home wine storage system... unless you want to. You can make due with whatever space you have. If you have to start drinking some of that wine to make room for your newer batches... then it sounds like party time to me.

There are so many different simple wood wine racks, metal racking systems, etc. that can be set up in different configurations to fit whatever space you have.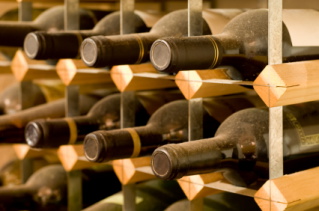 Just know that your bottles of home made wine should be stored on their sides so that the cork stays wet with the label facing up so that you can easily identify your wine.
Whether you are a novice or a wine expert there is sure to be a wine rack or home wine storage solution to meet your needs.
Here are some great places to get a wine storage system.
Check these guys out - They have Amazing Wine Racks at Amazing Prices! One of the things I like about this site is that the owner has designed a lot of the items on his site and has won awards for his designs. I highly recommend buying from these guys.

Return to top of Home Wine Storage